Table Joiners
The main difference between the Quick Align table joiner and Quick Release is you need two (2) of Quick Align joiners per narrow side of the table or one (1) Quick Release.
Quick Align Table Connector is our most popular table connector. It's designed for quick and easy connecting for tables that require frequent re-configuration or re-attachment. The size of the metal plate is 6.25" x 2.5".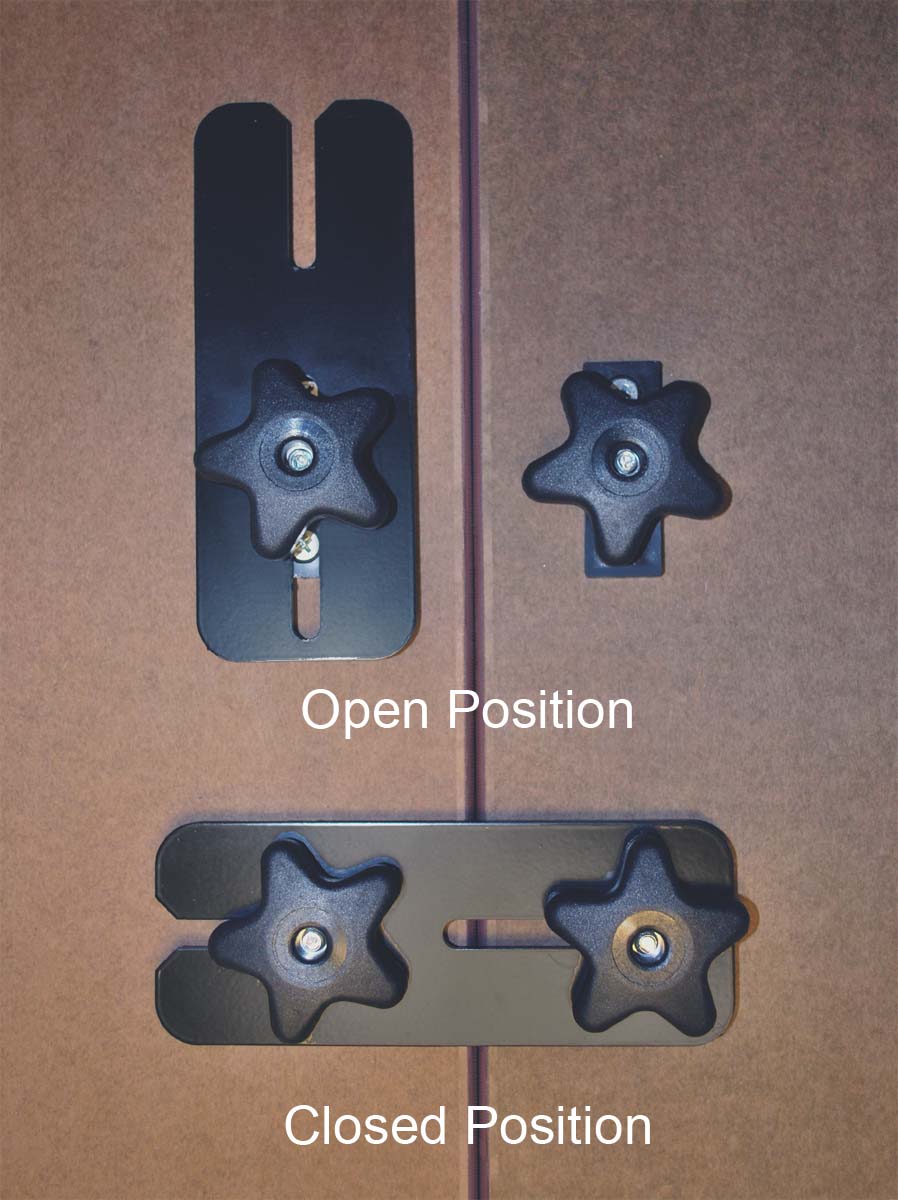 Assembly Instructions
Quick Release Table Connector is a 12" x 14" steel plate with 4 knobs screwed into a top. It operates by tightening knobs once a plate is moved under the tables to be connected.